Snacking really is simple: When you start to get peckish, simply grab a snack, shove it in your mouth, done! Okay, we all snack from time to time. But how smart is it really? With a bit of knowledge and a little planning you can become a better snacker. Aramark dietitian Ilona Just reveals some super-simple tips on how to snack smarter.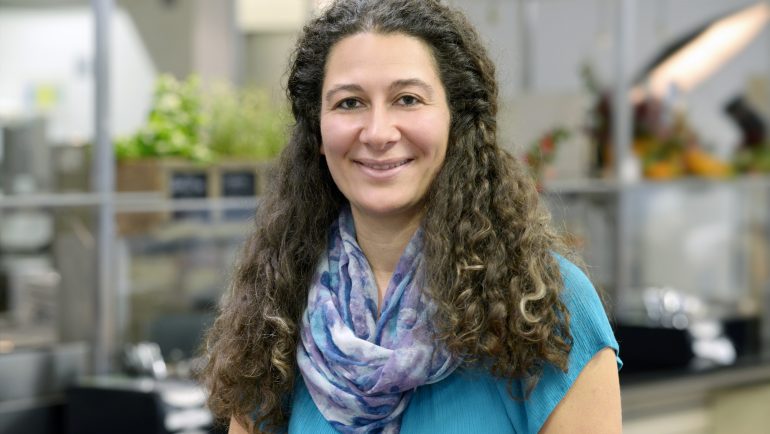 Do you really need a snack?
A snack gives you a little boost of energy in between your main meals. It provides the fuel that keeps us going until our next meal. In this way, snacking helps us to stay fit and alert and concentrate on our work, explains Ilona Just. But the experienced dietitian also knows: There's a wrong and a right time to have a nibble between meals.
Her tip: Before you thoughtlessly grab the next best snack, ask yourself: Does my body really need new fuel? Or am I just snacking because I'm nervous, frustrated or bored?
Smart snackers plan in advance! If you regularly need a snack between meals, get used to eating something small at around the same time every day. This will keep your energy and concentration levels stable and sudden attacks of hunger will not stand a chance. For some people, the three main meals are enough.
Danger: Late-night snack alarm!
Those who are overpowered by cravings late in the evening or in the middle of the night should be particularly careful, warns Aramark nutrition expert Just. Half-asleep and overtired we happily nibble uncontrollably on everything within our grasp.
Smart snackers try to avoid late-night snacking! If you absolutely cannot get rid of this habit, then prepare a healthy snack portion and eat only that.
The golden rules of snacking
Only snack when:
you're really hungry;
a meal has been delayed;
you've burned additional energy;
avoid unnecessary snacking – especially at night.
Make the healthy choice
Snacks between meals are a great opportunity to refuel, consume valuable nutrients and ensure you're hydrated. But this only works if you make a smart choice.
Ilona Just recommends: Choose snacks with complex carbohydrates, high-quality protein and vitamin-rich fruit and vegetables. This could be a small, low-fat yogurt with some muesli, or whole-grain crackers with a little cream cheese and vegetable sticks. A banana, apple, bite-size vegetables or a portion of nuts or trail mix will quickly and easily satisfy your appetite between meals. It's better to stay away from snacks containing lots of sugar, salt and saturated fats; they harm your body rather than providing it with new energy. One thing's for sure: Snacking smart pays off in the long term!
Preparing snacks the smart way
Smart snackers make it easy for themselves to make the healthy choice. Instead of a jar of candy, put a bowl of fruit on your desk. Replace the chocolate in your office drawer with whole-grain crackers. Don't hoard candy and chips at home. If you're spending an evening watching TV, a smarter snack would be vegetable sticks with hummus dip. Make sure you have a supply of healthy snacks at home. You should also always keep a healthy snack in your bag when you're on the go, so you don't rush into the next cake shop or fast food restaurant.
Whole-grain cookies or crackers, low-sugar cereal bars, trail mix, dried fruits or nuts are easy to store and take with you. Ilona Just advises: Keep an eye open for practical and healthy snacks that you like. There are also plenty of good recipes and tips for healthy snacks on the internet. Once you get used to it, it will become second nature for you to snack smart.
Snack mindfully
Snacking smart also means eating mindfully. So don't just open your mouth, shove something in and gulp it down. Eating mindfully means carefully selecting your food and consciously looking at it, smelling it and tasting it.
That can't be done casually. Take your time with your little in-between snack. It'll be worth it!
"If you eat your snack mindfully, you will learn to truly appreciate food and really enjoy it," says nutrition expert Just. "Another advantage: When you eat slower, you'll feel full sooner." Thus you'll eat less but get more out of it. Now that's really smart!
Snacking mindfully means
consciously eating instead of carelessly munching away
enjoying your food with all your senses
eating less, enjoying more
treating yourself well
Note: Since everyone's health history and nutritional needs are so different, please make sure that you talk with your doctor and a registered dietitian to get advice about the diet and exercise plan that's right for you.