Get the water flowing! This is what you have to do to maintain a clear, cool head and put in your best performance on hot days. Taking in enough fluids ensures that your body runs like a well-oiled machine. Our expert Martin Ricker explains why fluids are so important and what happens when you don't get enough. The trained chef and ecotrophologist (BSc) will also give you five tips on how to make sure you're drinking enough.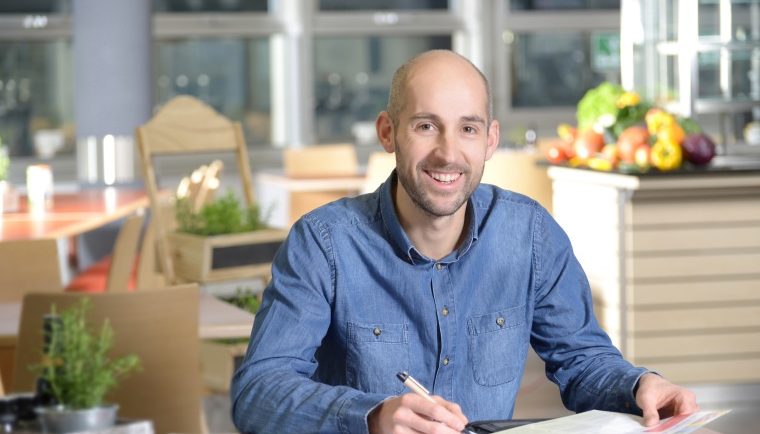 Why are fluids so important??
Martin Ricker: It sounds unbelievable, but our bodies are made of 50% water. For babies, it's 70%. Without water, nothing in your body will work. You need fluids for your blood to flow easily through your veins, to transport nutrients and to discharge waste. Our internal climate control, which regulates our temperature, also works using water. That's why you sweat when it's hot.
What happens when you lack fluids?
Martin Ricker: Fluid loss of just 2% of your body weight can cause the first deficiency symptoms to arise. This often means you feel tired, struggle to concentrate, can no longer perform as well and might have a headache. Over time, your skin becomes drier, your blood more viscous and you will feel weak or even dizzy. Then it's high time to drink something.
And how much should you drink?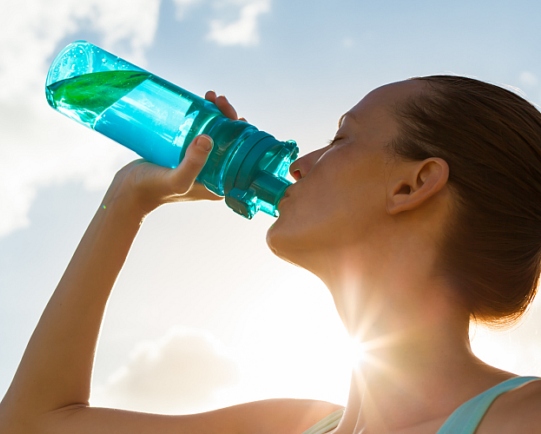 Martin Ricker: There are some crazy numbers going around. Confusion often arises when no distinction is made between overall fluid intake and just drinking. One thing is clear: You must constantly replace the fluids you are losing. Normally, your body loses around 2.5 liters of fluids through your urine, sweat, breath and bowel movements. This needs to be replaced, but not only by drinking. Because we regain around a liter of fluids from our food. That leaves around 1.5 liters that you have to drink. Those who sweat heavily need more. If you often eat soup or foods that contain a good deal of water, you might need a little less.
Can you drink too much?
Martin Ricker: It is possible but very difficult to do. If your kidneys are healthy, they can process an incredible ten liters per day. And managing to drink that much would be quite the achievement. But minerals are important too. Because the salt and mineral concentration of the beverage should be similar to that of your body.
Is it good enough to drink when you're thirsty?
Martin Ricker: Thirst is the body's warning signal that you need fluids. You should definitely have a drink in this case. However, in our everyday lives we often miss the signs of thirst, have got out of the habit of drinking or confuse thirst with hunger. That's why it's better not to wait until you get thirsty – instead just drink regularly. This will keep you cool and productive all day long.
What should you drink?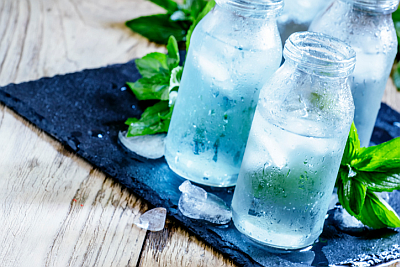 Martin Ricker: The best thirst quencher is and will always be water. It provides fluids and sometimes even minerals and yet contains no calories. Teas and well diluted fruit juice are also good choices for everyday drinks. Even coffee can be included in your fluid intake. The problem is with more calorific drinks that enable you to slurp down tons of calories without noticing. If water gets too boring, you can jazz it up with fresh mint, basil, ginger, lemon, berries or blossoms.
Top 5 tips to guarantee you're getting enough fluids
Drink at least 1.5 liters and considerably more if it's hot or you're exercising.
Don't wait until you get thirsty, ensure you drink regularly.
In the morning, organize the amount you intend to drink on that day and drink it by the evening.
Always drink with your meals and when you arrive home.
Stick a reminder on your mirror or use a drink reminder app.
Note: Since everyone's health history and nutritional needs are so different, please make sure that you talk with your doctor and a registered dietitian to get advice about the diet and exercise plan that's right for you.